There are so many wonderful benefits to learning to play the piano. It's a skill that is destined to bring you joy for your entire life. Fortunately, with the advancement of technology in recent years, learning to play the piano has become easier, more fun, more convenient, and even more affordable for many. Now, with the popularity of online piano lessons, the masses can more easily unlock the joy of playing the piano for themselves.
In this post, we will explore the possibilities and benefits of learning piano online.
Convenience
One of the best things about learning piano online is the convenience. Before, with the traditional way of learning, you either needed to leave your home to meet a private teacher, or a private teacher would come to your home at a set time.
Learning piano online provides the convenience of accessing your lessons at any time, even with a busy schedule. The ability to learn and play at your own convenience is invaluable. Whether you're an early riser or a night owl, online piano lessons make it possible to learn and practice when it suits you best.
Finding a qualified piano teacher is not always all that simple. With online learning, you can connect with some of the best instructors worldwide with just a click. And these great teachers will be accessible to you 24/7!
Personalized lessons
Learning piano online offers the advantage of selecting lessons that align with your playing leve. Online piano courses generally provide a vast range of learning materials, catering to beginner and advanced players alike. You can customize your learning path by selecting supplemental courses that match your interests and skill level.
Additionally, online courses and apps offer diverse learning methods and styles, including video tutorials, interactive sheet music, and learning by ear. This variety allows you to choose the learning approach that best fits your preferred learning style and maximizes your potential for progress.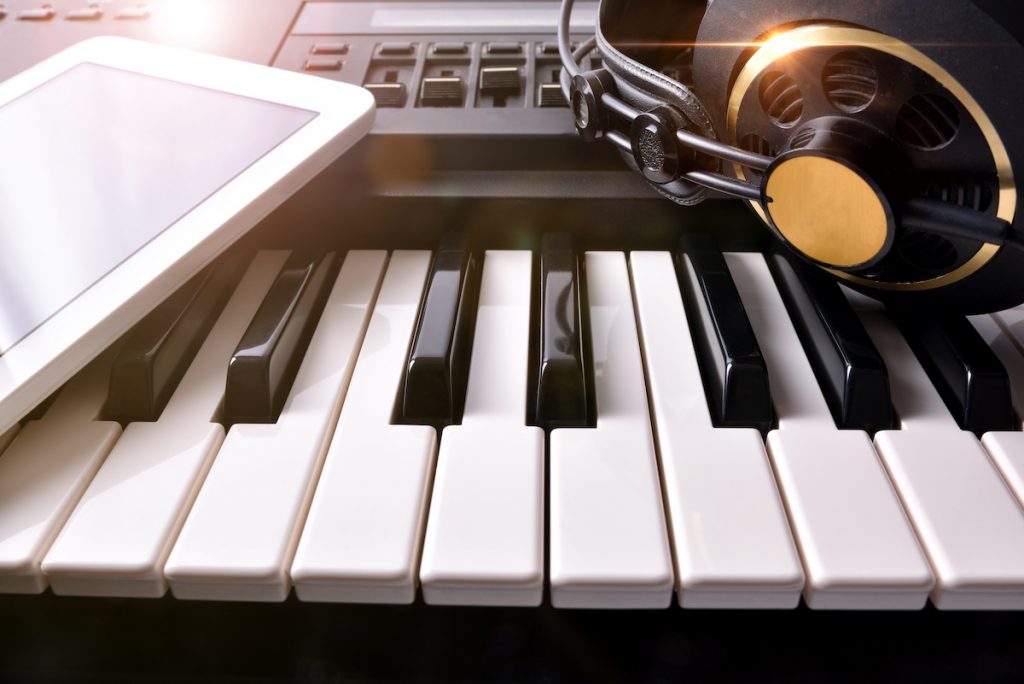 Affordability
Learning piano online can offer a cost-effective alternative to traditional private lessons, which can be quite expensive, especially when working with a highly qualified teacher. Online piano courses can provide a more affordable option without sacrificing the quality of instruction.
With various payment options such as monthly and annual subscriptions, as well as à la carte course offerings, there is a wide range of payment plans to choose from, ensuring that there is something for everyone. In addition, most online piano lessons are typically more budget-friendly than private instruction, making it an excellent option for those on a tight budget.
So, whether you're a beginner or an experienced player, learning piano online can offer an affordable option without sacrificing any quality.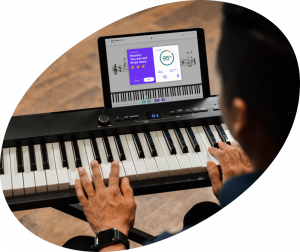 Try the Playground Sessions app
Free 30-day trial
Join the 100,000+ people learning piano with us!
iPhone • iPad • Mac • Windows
Learning at your own pace
Another wonderful benefit of learning piano online is that you get to learn at your own pace. Whether you're learning a new favorite song, practicing reading music, or diving into a specialized course that has captured your interest, you can count on your piano learning app to serve up the right amount of content that fits your level at the right time.
You always have the option to repeat a section of music, slow it down, or just walk away when you feel tired from practicing. With online learning, you're in complete control of the pace at which you learn. Learn as much or as little as you want. The lessons will always be there to support your needs.
Access to a global community
Finally, learning how to play piano online provides access to a global community of like-minded individuals who share the same passion for playing the piano. You can connect with other students from different parts of the world, share your progress, and provide support to each other by sharing tips and words of encouragement. Having a community of fellow learners to connect with can be a great source of motivation and inspiration, particularly during the challenging moments of your piano journey.
Feeling part of a community can make the process of learning even more rewarding, and it can be particularly comforting to know that you're not alone in your struggles or successes.
Ready to learn?
In conclusion, learning piano online offers many benefits over private instruction and books, from convenience, to 24/7 access to world-class teachers, to affordability and the ability to learn at your own pace. With the wealth of resources available online, there has never been a better time to learn piano. Whether you are a beginner or an experienced player, learning piano online can help you achieve your goals and bring the joy of music into your life.
Ready to start your piano learning journey online? Sign up for a 30-day free trial of Playground Sessions today.