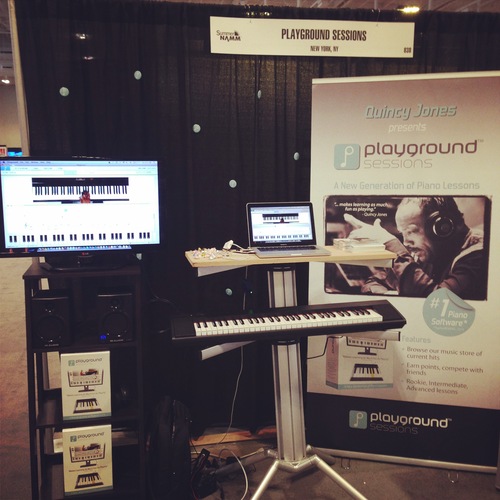 From July 17th to July 19th the Playground team was in the beautiful city of Nashville to attend the Summer NAMM Show! As always, we had a great time at this event and met a lot of talented people! Check out our booth:
The event itself had a great turnout and we attracted a lot of people to our booth, demonstrating the product to musicians and to teachers, all of whom had the same positive reaction to our program!
Outside of the NAMM Show, we made sure to take advantage of the great music and food that the city had to offer! There were lots of trips made to Loveless Cafe, Tootsies, and Jim 'N Nicks during this weekend, as well as visits to historic businesses and locations.
Thanks to everyone who stopped by our booth to check us out, and we're looking forward to seeing you all again next year!