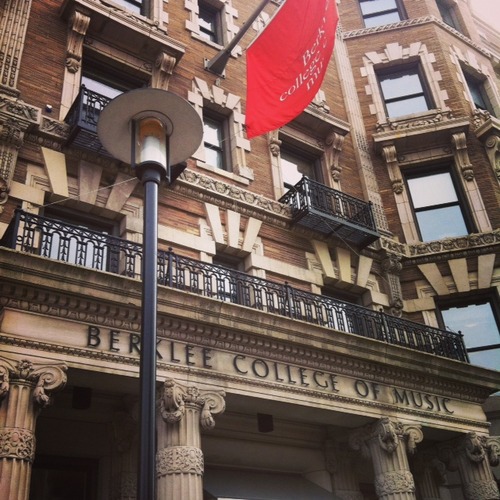 A week ago the team spent some time at Berklee College of Music in Boston to demonstrate Playground Sessions to the powers that be. We're working really hard to raise awareness of Playground Sessions to those looking to learn how to play the piano, so we figured focusing on people specifically going to school to learn music would be a great direction for us! To anyone who's unfamiliar with Berklee, it's a very prestigious music school, rivaled only by Julliard in New York. You can learn more about Berklee here:
http://www.berklee.edu/
Here are a couple pictures we shot on campus. Enjoy!